Assalamualaikum
alhamdulillah. murah rezeki bulan disember nie. hehehe. haritu ada menang
ole2 dari phuket
yang ditaja oleh bro ajim
KerusiBurok
. so hadiahnya dah dapat ye. hehe. keychain comel. dahla elephant merah lak tu. macam tau2 je aku suka merah. tengok blog dah tau kan. hehehe. terima kasih ye
http://kerusiburok.blogspot.com/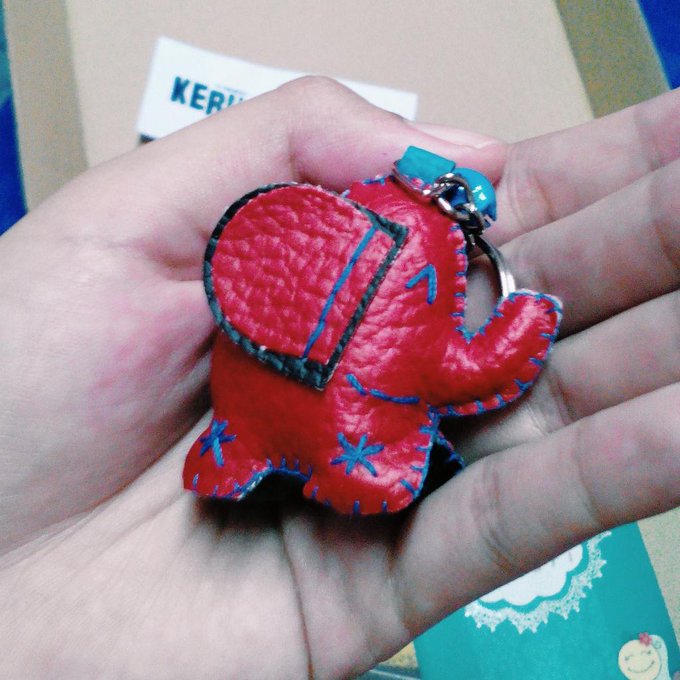 atoto. comelnya.
KerusiBurok
ada jugak bagi kad macam bookmark. thanks ya. tapi sebab poslaju tu extreme sangat, habis ronyok2 penyek2 sampul surat dia. nasib keychain selamat tak penyek sama. hehehe. bookmark pun selamat cuma renyuk la sikit. but still hensem. hahaha :D
selain tu, terima kasih diucapkan kepada
kak scha
yang bagi reload rm10 sebab menang cipta dialog kat blog
kak scha.
nak baca?
HERE!
hehehhe. thanks sangat. idea datang waktu malam. hehee. kak scha mesej bagi no reload tu, tapi rasanya dah balas cakap thanks apa semua. tapi rupanya sending failed. heheh. baru perasan, dah reload lupa lak nak mesej lagi. sorry
kak scha
. thanks sangat tau. dengan reload tu dapat gak kita online2. :D
terima kasih jugak kepada
kak farah
sebab tersenarai dalam winner yang dapat hadiah from canada. weeeee~ happy sangat. senarai pemenang ada kat
HERE
. kak farah berbaek hati sangat sebab ada extra pemenang terpilih. wah. tahniah semua. thanks jugak to
kak hanis
sebab inform kita menang. hehehe. dua2 blogger malaysia yang stay luar negara. best la korang kan. hehehe :3
dan
kak mia
. ephyra skin bar dah sampai dah dulu2. hahaha. baru nak update nie hah. thanks to
kak mia
n pihak ephyra ye. nanti kita buat review. masih dalam proses penggunaan. bau dia wangi sangat. dahtu warna biruuuuuu. cantekkk. eh, nantilah kita review. excited lak. muahhhaahaha XD
lagi2.
terima kasih bagi yang sudi sponsor untuk giveaway akan datang. dalam 16 buku dah terkumpul. tak termasuk hadiah lain2. hehehe. hopefully syarat simple2 je ye. hehehe.
semoga dimurahkan rezeki semuanya. :)
p/s : banyaknya word thanks. ganti semua dengan terima kasih. :3
sekian,
ilal liqa'